the starlight exchange,
My very own exchange,
the starlight exchange
is now live! Please check it out, and join if you like banner rotations!
contests joined
You can take a look at the contests I have joined (or plan on joining), and consider the quality of my entries here. Feel free to criticize them! I generally experiment on contest entries, and I definitely appreciate feedback on them.
Entry
Numbers of the Sky Icon Contest
Entry

No entries yet...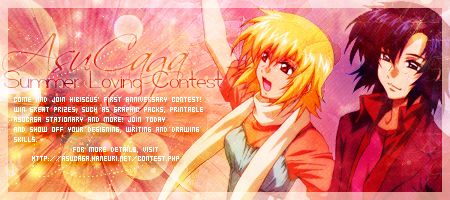 No entries yet...
contest awards

Entry 1 Entry 2
AWARDED 2nd PLACE! Congrats CALI @ Sonatina designs for winning 1st!



Entry 1 Entry 2
AWARDED 1st PLACE! Excellent!

Awesimforums Signature of the Week #3
Entry
WON SIGNATURE OF THE WEEK
rotations